Welcome to Aunt
Sue's Chalet!
The Best Homestyle Food in Duck Creek Village, Utah
At Aunt Sue's Chalet, we pride ourselves on serving delicious food with a home-cooked feel at reasonable prices. Whether you're visiting Duck Creek Village for a fun-filled vacation, or you're a local looking for a satisfying meal, our restaurant is the perfect destination for breakfast, lunch, and dinner. And as the only restaurant in Duck Creek that's open 364 days a year, we're here to satisfy your cravings whenever they strike.
Unforgettable Dining Experience
Step inside our charming restaurant and experience the warm and welcoming atmosphere that Aunt Sue's Chalet is known for. Our friendly staff is dedicated to providing excellent service and ensuring your dining experience is nothing short of exceptional. So whether you're dining solo, with your family, or hosting a group event, we have the perfect dining area to accommodate your needs.
Delicious Meals for Every Palate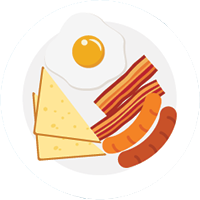 Breakfast
Start your day off right with our hearty and delicious breakfast options. From traditional favorites like fluffy pancakes and crispy bacon to omelettes bursting with your choice of fillings, our breakfast menu has something for everyone. So stop in, enjoy a steaming cup of coffee and fuel up for a day of adventure in the beautiful surroundings of Duck Creek Village.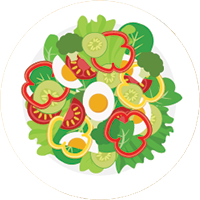 Lunch
Whether you're craving a juicy patty melt, a comforting bowl of soup, or a fresh salad, our lunch menu has it all. Indulge in our signature sandwiches made with premium-quality ingredients, or dig into some chicken strips or fish and chips. Whether you want something hot or cold to enjoy, our lunch menu has something for everyone.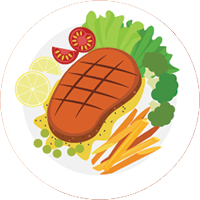 Dinner
After a day of exploring the wonders of Duck Creek Village, you deserve to treat yourself to a satisfying dinner at Aunt Sue's Chalet. Our dinner menu features a range of mouthwatering dishes, from a fried chicken dinner and country-fried steak to steak and shrimp and homestyle meat loaf. And to wash it down, choose one of our delicious desserts, from pie by the slice to Aunt Sue's Huge Banana Split.
Duck Creek Village's Best Salad Bar
When the summer sun is shining, our salad bar is available every day to help you beat the heat. It's the perfect time to dive into a refreshing assortment of greens, fruits, and dressings, and create the perfect summer salad that will leave you feeling revitalized and nourished.
Then during the winter months, our tantalizing salad bar is available on weekends. This allows you to indulge in a variety of fresh greens, crisp veggies, and delicious toppings. So customize your salad to your heart's content and enjoy a healthy and satisfying meal that is perfect for the colder months.
Gift Shop
Don't forget to browse our gift shop before you leave! You'll discover a range of unique and locally sourced items, including handmade crafts, souvenirs, and delicious local treats. Whether you're looking for a memento to remember your trip by or a special gift for a loved one, our gift shop has something for everyone.
Catering
Planning a special event or a gathering with family and friends? Then let us take care of the food! Our catering service offers a wide selection of breakfast, lunch, and dinner menu options that will impress your guests and make your event memorable. From small, intimate gatherings to large celebrations, Aunt Sue's Chalet is here to cater to your every need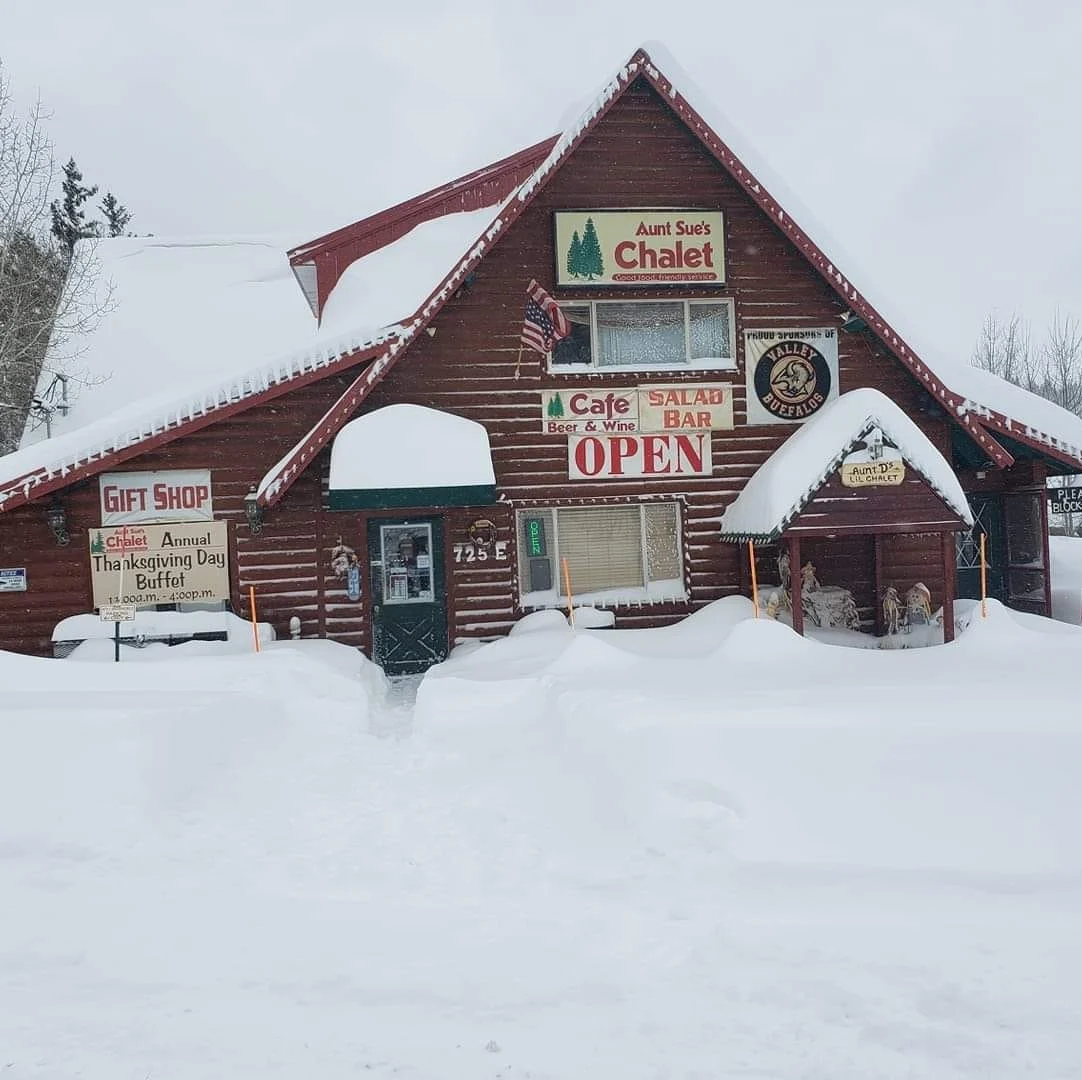 Visit Aunt Sue's Chalet Today!
So enjoy freshly-cooked homestyle food that will satisfy your cravings at Aunt Sue's Chalet. With our unbeatable home-cooked food, warm atmosphere, and dedicated staff, we guarantee an unforgettable dining experience. Whether you're enjoying a leisurely breakfast, a quick lunch, or a relaxing dinner, we're here to provide you with the comfort and quality you deserve. Just come on in and join us today!
Proudly serving Kane & Iron County!